Mark Sisco, M.D.
501 Skokie Boulevard
Northbrook, IL 60062
Phone: (847) 504-2333
Monday: 8:30 a.m.–6 p.m.
Tuesday–Friday: 8:30 a.m.–5 p.m.

5 Factors for Natural-Looking Breast Augmentation Results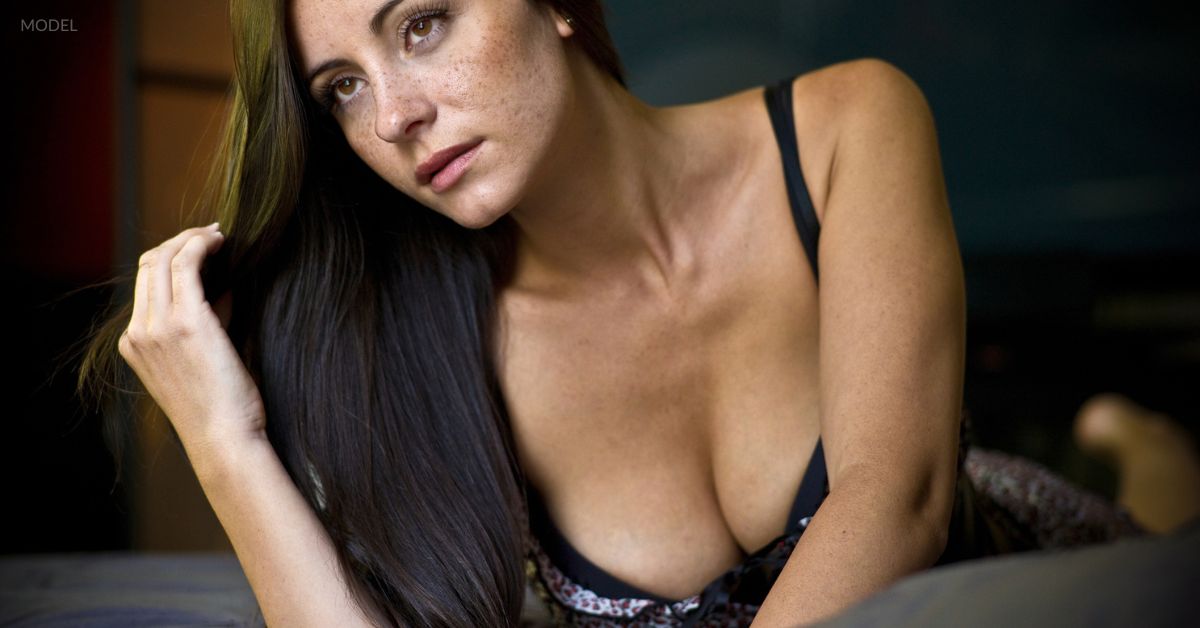 Are you considering breast augmentation to enhance your figure and boost your confidence? To achieve natural-looking results, several factors play a crucial role.
This blog post will explore 5 essential factors contributing to natural-looking breast augmentation results, empowering you to make informed decisions on your journey to a more confident you.
1. Implant Selection: Size, Shape, Filler, and Profile
When it comes to achieving natural-looking breast augmentation results, choosing the right implants is crucial. Consider the following factors during your decision-making process:
Size: Consider your body frame, existing breast tissue, and desired outcome. Finding a size that harmonizes with your proportions and aligns with your aesthetic goals is important.
Shape: Breast implants come in different shapes, such as round and teardrop. Round implants provide fullness at the top of the breast and cleavage, while teardrop implants mimic the natural slope of the breast.
Filler: The two main types of fillers for breast implants are saline and silicone. Saline implants are filled with a sterile saltwater solution, while silicone implants are filled with a cohesive silicone gel.
Profile: The profile of an implant refers to how much it projects forward from your chest wall. A low-profile implant offers less projection, while a high-profile implant provides more fullness. A range of options is available to achieve your desired look.
The photos below show the before-and-after images of patients with different implant options: size, shape, filler, and profile. You can see more patient photos in our photo gallery.
2. Vectra 3D Imaging: Visualizing Your Desired Results
Vectra 3D® imaging makes it possible to visualize your potential breast augmentation results with different implant choices before undergoing the procedure. This advanced technology allows you and your surgeon to create a three-dimensional simulation of your desired breast appearance. By seeing a realistic representation of your potential results, you can gain confidence in your decision and be sure your surgeon understands your aesthetic goals.
3. Fat Grafting: Natural Breast Enhancement
While breast implants are a popular choice for augmentation, fat grafting offers an alternative approach. This procedure uses your body's fat to enhance breast shape and volume. It's best suited for patients seeking a modest increase in size or subtle reshaping. In my practice, I use fat grafting as a complement to, not a replacement for, breast implants.
4. Choosing a Skilled Surgeon: The Key To Getting the Results You Want
The expertise of your surgeon plays a pivotal role in achieving natural-looking breast augmentation results. A skilled surgeon possesses a deep understanding of breast anatomy and the aesthetic principles necessary for a successful augmentation. They can guide you in selecting the appropriate implant options, ensure precise placement during surgery, and tailor the procedure to your unique needs and desired outcome.
5. Clear Communication With Your Surgeon: The Path to Your Desired Outcome
Clear, effective communication between you and your surgeon is paramount in achieving the results you envision. During your consultation, openly express your goals, concerns, and expectations. A good surgeon will actively listen, provide honest feedback, and work collaboratively with you to develop a personalized treatment plan.
Request a Consultation
If you'd like to speak with a board-certified plastic surgeon about breast augmentation, call my Northbrook, IL, office today at (847) 504-2333 or request a consultation.