Mark Sisco, M.D.
501 Skokie Boulevard
Northbrook, IL 60062

Phone: (847) 504-2333
Monday: 8:30 a.m.–6 p.m.
Tuesday–Friday: 8:30 a.m.–5 p.m.

Tummy Tuck
In Northbrook, Lake Forest, and other Illinois communities, tummy tuck, or abdominoplasty, remains one of the most popular options for tightening and toning the abdomen when diet and exercise have failed. By removing excess skin, repositioning abdominal muscles, and selectively reducing fat deposits, a tummy tuck sets the standard for complete abdominal rejuvenation. Board-certified plastic surgeon Dr. Mark Sisco blends his keen sense of aesthetics with his extensive experience to bring his patients results that exceed their expectations.
Start planning your own tummy tuck today. Request a consultation online or call Dr. Sisco at NorthShore Plastic Surgery at (847) 504-2333.
You Have Options
Although the traditional full tummy tuck is the most popular version of the surgery, abdominoplasty is a customizable procedure that can be tailored to your exact specifications. Your options include:
Mini tummy tuck: Using an abbreviated horizontal incision that sits just above the pubic area, a mini tummy tuck targets excess skin and fat below the navel. This is commonly the site of a "belly pooch," and for many patients, a mini tummy tuck is all they need to get the results they want.
Full tummy tuck: The classic version of the surgery uses an incision that extends from hip to hip and one encircling the inside of the navel. Dr. Sisco places this incision as low on the abdomen as possible to ensure a discreet scar. The full tummy tuck treats both the area above and below the navel for a cohesive, smooth contour. It also allows tightening of the abdominal wall in order to restore an hourglass appearance.
Extended tummy tuck or belt lipectomy: Often indicated for patients who have lost a significant amount of weight, an extended tummy tuck treats the full abdomen as well as the flanks and hips. A belt lipectomy removes additional tissue from the back, resulting in a circumferential scar.
Mommy makeover: By combining a tummy tuck with a breast enhancement procedure, Dr. Sisco can do a full-body restoration in one operation for women whose bodies have not "bounced back" after pregnancy.
Mark Sisco, M.D.
Board-certified plastic surgeon Dr. Mark Sisco has trained at some of the most esteemed institutions in the country, and he brings the skills he attained there to his practice in Northbrook. From extensive reconstructive procedures to delicate, targeted liposuction, Dr. Sisco serves your needs from head to toe.
Meet Dr. Sisco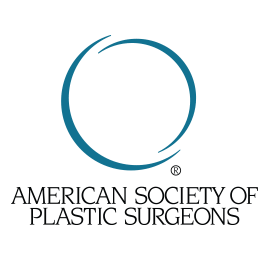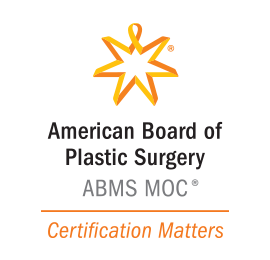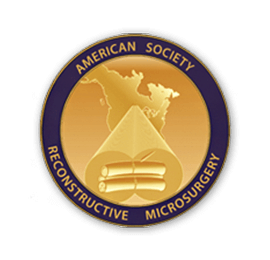 Meet Dr. Sisco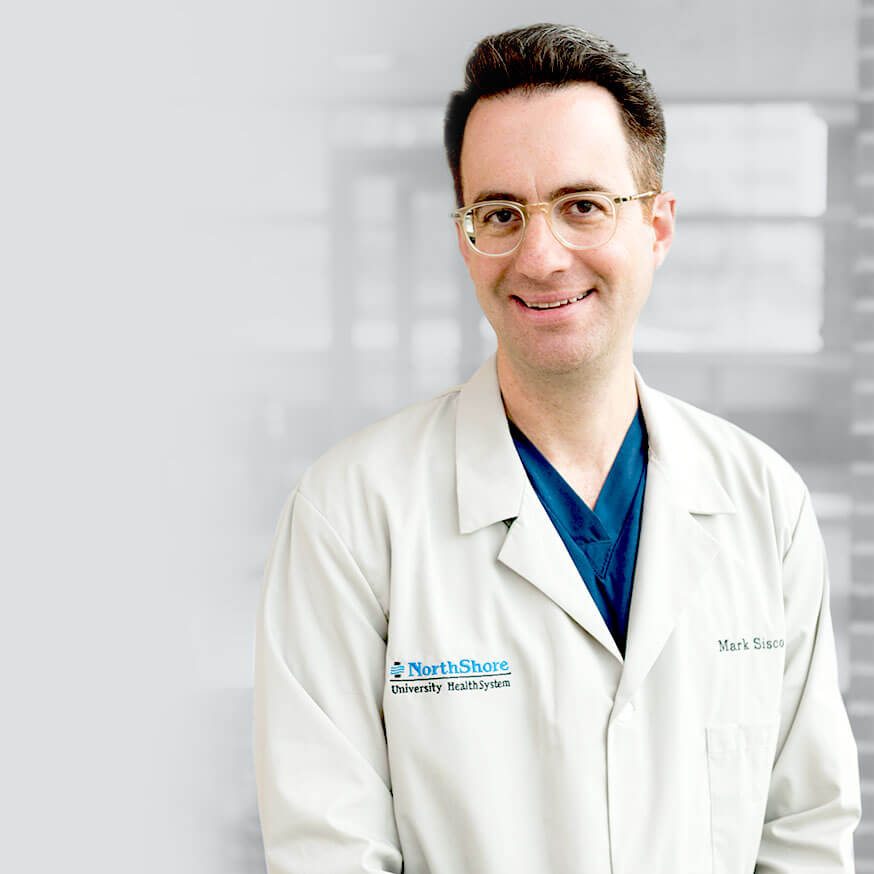 Surgery Day & Long-Term Results
Dr. Sisco performs tummy tuck surgery while you are completely asleep under general anesthesia. He begins by making the incision in accordance with the surgical plan you created during your consultation. Depending on your exact needs, he tightens loose or weakened abdominal muscles, selectively removes unwanted fat deposits with liposuction, and cuts away excess skin, smoothing the remainder with a technique called redraping. He will also reconstruct your navel before closing your incision with sutures (except in the case of a mini tummy tuck).
After your tummy tuck, you'll need to take it easy for at least a week. You'll likely have temporary surgical drains in place that are used to collect fluid and reduce swelling. Dr. Sisco will instruct you on how to monitor these drains. You can manage any discomfort you experience with prescribed pain medication.
After your sutures and drains are removed, you'll likely feel comfortable returning to work and other light, everyday activities. Over time, your incision will fade significantly, usually leaving behind a faint, flat line. By adhering to a healthy lifestyle and avoiding any major weight fluctuations, you can maintain your results indefinitely.
Back to Top