Mark Sisco, M.D.
501 Skokie Boulevard
Northbrook, IL 60062
Phone: (847) 504-2333
Monday: 8:30 a.m.–6 p.m.
Tuesday–Friday: 8:30 a.m.–5 p.m.

Breast Reconstruction
From North Shore to Arlington Heights, Northbrook board-certified plastic surgeon Dr. Mark Sisco has earned a reputation for his skill and sensitivity with breast reconstruction. Mastectomy, lumpectomy, or trauma to the breast can leave a woman feeling as if she's lost a significant part of herself. Many women are eager to move on with their lives and restore a sense of normalcy. Dr. Sisco's patients have many appealing options that include breast reconstruction with implants or their very own tissue using a DIEP flap or another advanced technique.
Learn more about reclaiming your body with breast reconstruction. Request a consultation with Dr. Sisco today or call NorthShore Plastic Surgery at (847) 504-2333. Located just north of Chicago, our office is minutes away from Glenview, Highland Park, and Glencoe.
Breast Reconstruction Options
If you're considering breast reconstruction, you have many options to consider prior to your surgery. While some of these options are dependent on the status of your health and treatment, others are up to you.
Timing of the Procedure
The most pressing decision is that of immediate versus delayed reconstruction. Immediate reconstruction occurs at the same time or shortly after the mastectomy or lumpectomy. On the other hand, delayed reconstruction is performed at any point after your mastectomy or lumpectomy. This is largely a personal decision. Dr. Sisco typically recommends immediate reconstruction unless your condition doesn't permit it. If you opt to delay your surgery, it's important to remember that it's never too late to have breast reconstruction. Dr. Sisco routinely performs delayed procedures years after a patient's mastectomy.
Breast Reconstruction Techniques
NorthShore Plastic Surgery is an advanced reconstruction center, which means that our patients have access to state-of-the-art options that may not be available in other practices. These include:
DIEP flap reconstruction
Lymphatic reconstruction
TAP flap reconstruction
Prepectoral implants
Nipple-sparing mastectomy
Direct-to-implant reconstruction
Oncoplastic reconstruction after lumpectomy
Other more common options include reconstruction with a silicone implant, a saline implant, or your own tissue transferred from your abdomen (TRAM flap) or back (latissimus dorsi flap).
Each of these options comes with its own set of advantages and considerations. Dr. Sisco will evaluate each one with you during your initial consultation.
Breast Reconstruction Revision
Women from the North Shore and surrounding areas who are dissatisfied with previous breast reconstruction results for reasons such as asymmetry, an unnatural appearance, or an unsupported implant often choose Dr. Sisco for a revision procedure performed with today's state-of-the-art techniques.
Why Choose Dr. Sisco for Breast Reconstruction?
Dr. Sisco works closely with several breast cancer surgeons from within the NorthShore University HealthSystem. As a board-certified plastic surgeon, Dr. Sisco specializes in reconstructive breast surgery and finds special satisfaction in giving women the results they envision. Our breast reconstruction patients come from Lake Forest, Evanston, Des Plaines, and other Illinois communities because of Dr. Sisco's reputation for providing some of the best care and results available.
Mark Sisco, M.D.
Board-certified plastic surgeon Dr. Mark Sisco has trained at some of the most esteemed institutions in the country, and he brings the skills he attained there to his practice in Northbrook. From extensive reconstructive procedures to delicate, targeted liposuction, Dr. Sisco serves your needs from head to toe.
Meet Dr. Sisco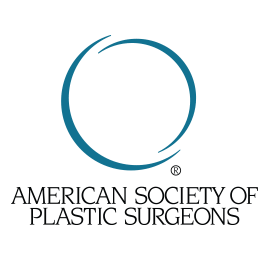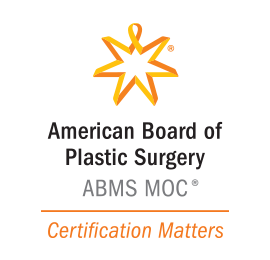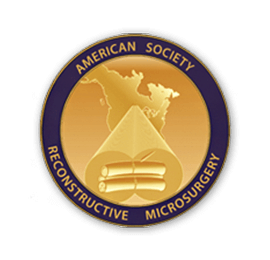 Meet Dr. Sisco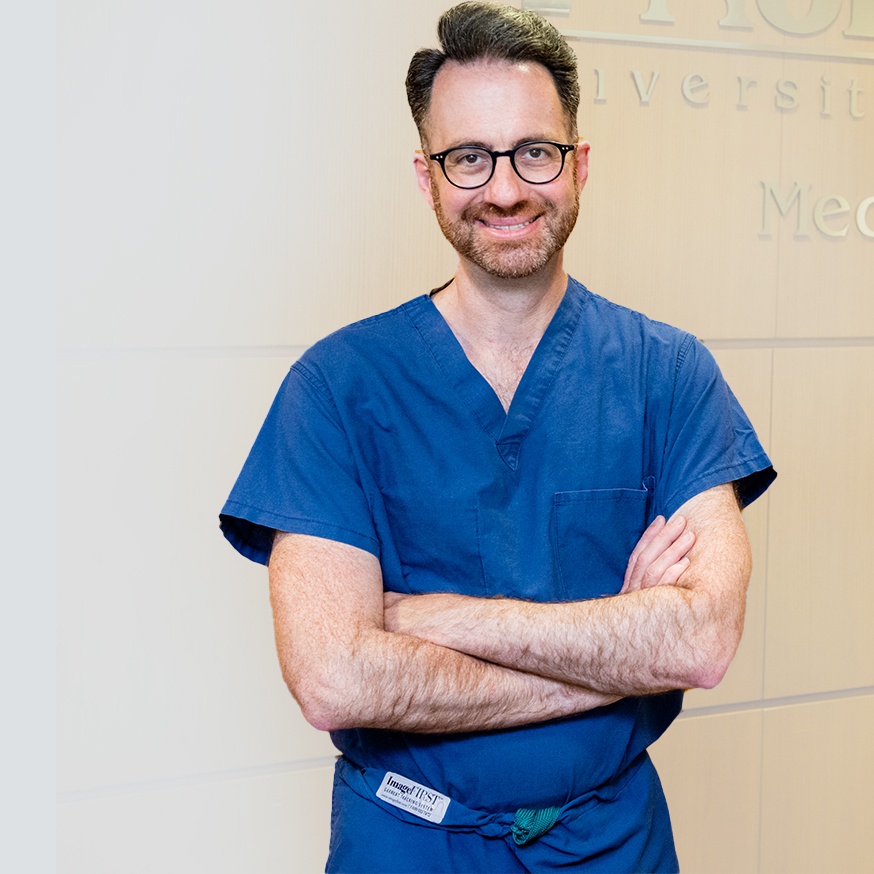 How Is Breast Reconstruction Performed?
While many women are candidates for a nipple-sparing mastectomy with one-step implant reconstruction, others require a staged approach.
Direct-to-Implant Breast Reconstruction
If you are a candidate for nipple-sparing mastectomy, Dr. Sisco can often work alongside your surgeon to combine this approach with direct-to-implant reconstruction. This option allows reconstruction to be completed at the time of mastectomy.
Staged Breast Reconstruction
For women who require a staged procedure, reconstruction is performed over the course of 2 or 3 distinct surgeries.
The first stage lays the foundation for beautiful results. During this surgery, Dr. Sisco creates the breast mound.
The second stage is an opportunity for refinement. During this surgery, Dr. Sisco improves the breast's symmetry, shape, and size. This surgery is also an opportunity to improve the opposite breast, whether via breast augmentation, breast lift, or breast reduction for optimal symmetry.
During the third stage, Dr. Sisco puts the "finishing touches" on the breasts, including nipple and areola reconstruction and scar care. This procedure is typically done in an outpatient setting using local, rather than general, anesthesia.
How Long Does It Take to Recover From Reconstructive Breast Surgery?
Breast reconstruction typically requires a brief hospital stay after surgery. Once you return home, you'll need to take it easy for several weeks while your body heals. Dr. Sisco works closely with your oncologist, breast surgeon, and other members of your medical team to ensure your reconstruction is safe, successful, and tailored to your own unique needs.