Mark Sisco, M.D.
501 Skokie Boulevard
Northbrook, IL 60062
Phone: (847) 504-2333
Monday: 8:30 a.m.–6 p.m.
Tuesday–Friday: 8:30 a.m.–5 p.m.

Is Fat Grafting a Good Option for Breast Augmentation? (Updated 2023)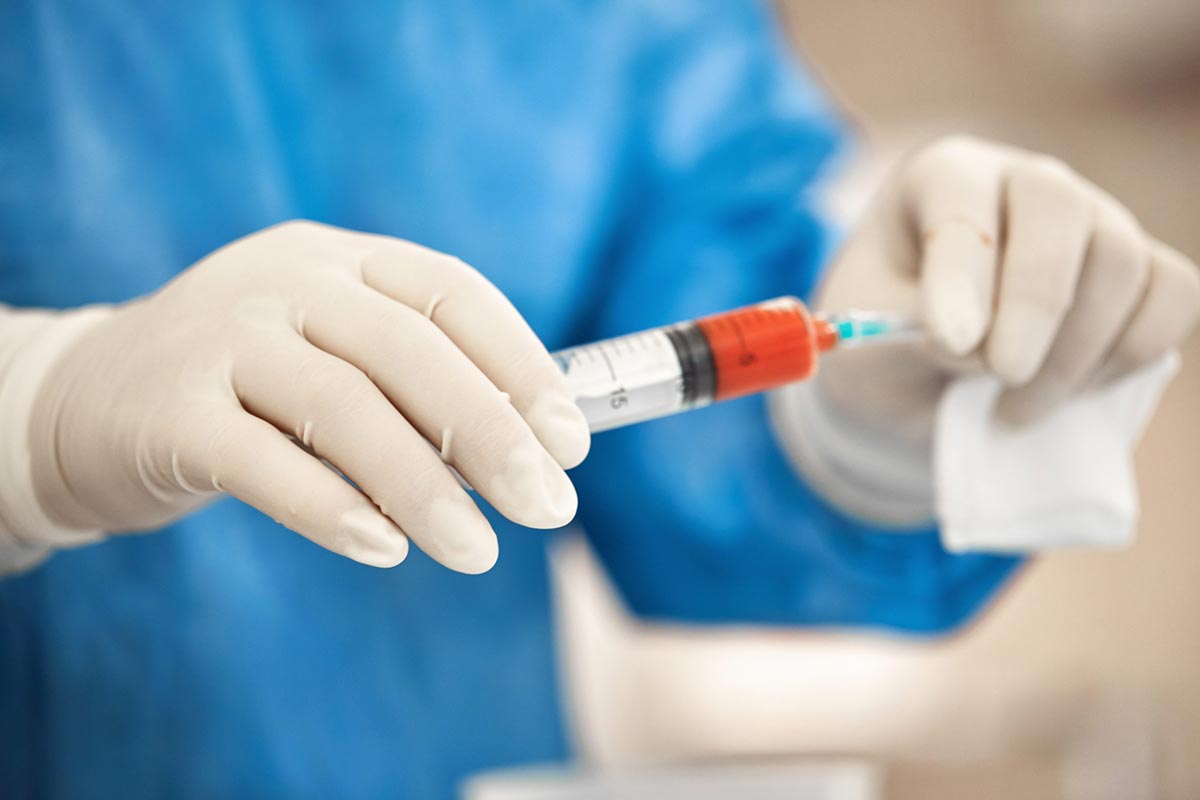 Fat transfer is the latest trend to gain attention in the field of breast enhancement, but is it really the next big thing in breast augmentation? At my Northbrook cosmetic surgery practice near Arlington Heights, IL, I frequently consult with women interested in augmenting their breasts via fat transfer. Even though this procedure has many benefits to offer, it may not be the replacement for breast implants that some believe it to be.
In this blog post, I'll discuss how fat transfer breast augmentation works, where it falls short, and how it works best for creating exceptional breast surgery results.
What Is Fat Transfer Breast Augmentation?
One of the most common questions asked by women considering breast enhancement surgery is if there are natural alternatives to breast implants. Fat transfer breast augmentation is a procedure in which a surgeon harvests fat from elsewhere in the body via liposuction, processes it, and injects it into or around the breasts.
While implants have long been the go-to for breast augmentation, this technique has gained buzz in recent years because it involves:
Natural volume: Volume is harvested from your own body, meaning no silicone or saline implants are used. (Learn more about the difference between silicone and saline implants in this blog post.)
A shorter recovery: This approach is slightly less invasive than breast augmentation with implants, so recuperation happens a bit faster.
Little to no scarring around the breast: While implant placement requires incisions on or near the breast, fat transfer involves only very minimal scarring.
Using a patient's fat to enhance the results of cosmetic surgery is not a new concept. Fat is often used by surgeons as a natural filler to improve the results of facelift surgery. It's also used to add shape to the buttocks as part of a Brazilian butt lift.
Is Fat Grafting a Replacement for Breast Implants? No.
Fat transfer is best for achieving only a modest size increase comparable to ½ to 1 bra cup size, which is less than what most women are looking for with breast augmentation.
Not all of the fat placed in the breast will "take" or last over the long term, which may lead to a less predictable result. Implants, on the other hand, provide predictable volume that maintains its shape and size for many years.
With fat transfer breast augmentation, you may need multiple procedures to achieve or maintain your best results. This can end up being costly and requires you to undergo surgery and recovery several times, which offsets its perceived convenience.
Is Fat Grafting a Good Way to Enhance Breast Augmentation? Yes.
Combining breast implants with fat grafting is a technique I often use. Sometimes referred to as hybrid or composite breast augmentation, the technique enhances breast augmentation results for many patients. A 2021 study involving patients who underwent hybrid breast augmentation found that 83.3% of the women described their results as "excellent," and more than 16% called their results "good."
As a complement to breast implants, fat grafting can enhance results by:
Evening out irregularities in volume for a smooth and symmetrical appearance
Disguising implant edges and preventing or correcting rippling
Fine-tuning the shape and softness of the breast for a more natural look and feel
You can have this procedure done at the same time as your breast augmentation with implants. It won't add on any additional recovery time.
If you think you may benefit from including fat grafting in your procedure, your first step is to discuss it with a board-certified plastic surgeon you trust during a private consultation. This gives you the chance to ask questions and learn more about whether it may be a worthwhile addition to your surgery.

To see additional examples of the results you can achieve with breast augmentation, please visit my
before-and-after photo gallery
.
If you would like to meet with me to discuss your breast augmentation options, please request a consultation online or call my Arlington Heights-area plastic surgery practice at (847) 504-2333.