Mark Sisco, M.D.
501 Skokie Boulevard
Northbrook, IL 60062
Phone: (847) 504-2333
Monday: 8:30 a.m.–6 p.m.
Tuesday–Friday: 8:30 a.m.–5 p.m.

5 Tips For Reducing Swelling After a Tummy Tuck (Updated 2023)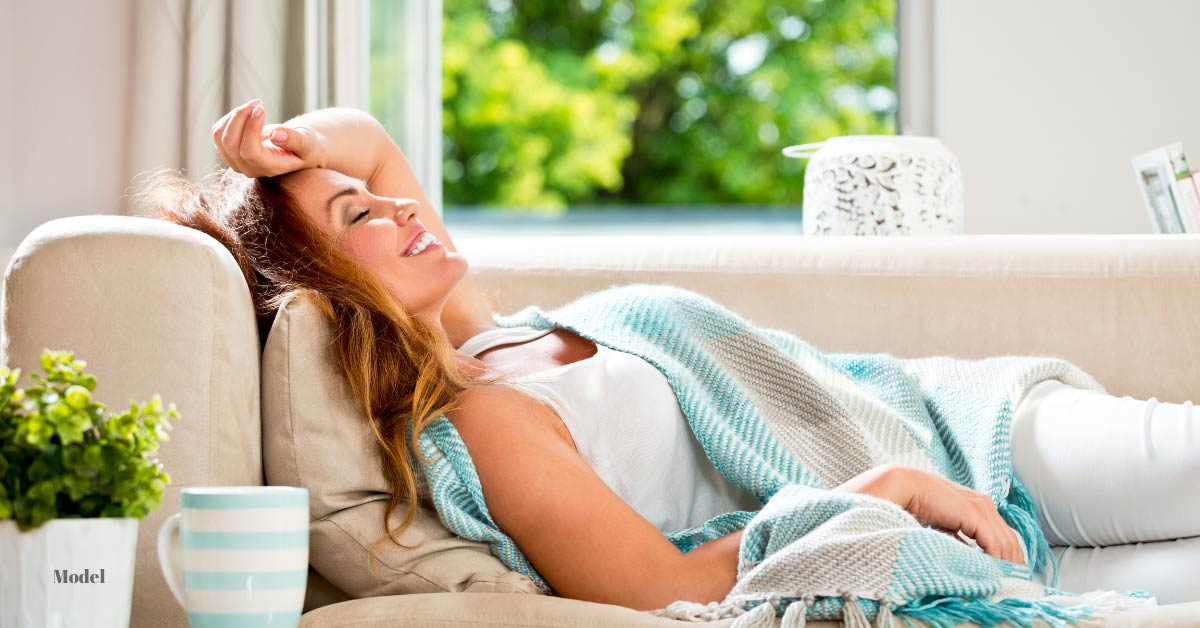 Swelling is a normal part of tummy tuck recovery. Most of it will go away within the first two months, but some residual swelling can last for up to a year. There are steps you can take during your initial recovery to help minimize swelling and speed up the healing process. In this blog, I will share some of my tips.
Wear Your Compression Garment Faithfully
This is one of the most important things you can do to reduce swelling after a tummy tuck . The compression garment:
supports your abdominal muscles and tissues
reduces fluid buildup and swelling
promotes healing
creates shapely results
reduces the risk of fluid buildup (seroma)
You'll typically wake up in your compression garment on the day of your surgery, and you'll need to keep it on around the clock for the next few weeks. Do your best to wear it regularly and only remove it to bathe unless instructed otherwise by your surgeon.
Compression garments are also common after liposuction, which your tummy tuck may include. (Are you trying to decide if you need a tummy tuck, liposuction, or both? Find out how to decide in this blog post.)
Eat Healthy & Stay Hydrated
Diet is a big potential contributor to swelling after surgery, but it can also have the opposite effect. To heal quickly and keep swelling to a minimum, eat plenty of lean protein, healthy fats, and nutrient-rich fruits and vegetables.
Lower your sodium intake and drink plenty of water to prevent your body from holding onto excess fluids.
As Verywell Health reports, you'll also want to stay away from foods that cause constipation, as this is a common issue post-surgery. Make sure your diet is rich in fiber (and fluid) to combat this.
Work In Some Light Movement
You won't want to jump back into your usual workout routine right after a tummy tuck, but starting light movement as early as possible will promote healthy circulation and minimize swelling. Take short walks around the house and gradually work your way up to more activity over the next few weeks. However, make sure you do not lift anything over 10 pounds (including children and pets) until cleared by your surgeon.
Get Plenty of Good Sleep
Sleep plays a huge role in your recovery, so try for 8 hours of good sleep every night—more if you need it. Early on, sleep in a recliner or propped up on pillows so you don't stress your incisions and can easily get in and out of bed. Being reclined will also prevent fluid buildup.
If you find it difficult to sleep, make sure to move around during the day, limit screen time before bed, cut back on caffeine, and journal or spend time with loved ones to manage stress.
Elevate Your Legs
This will help to reduce swelling in your lower body, including your abdomen. You can elevate your legs by propping them up on pillows while you are lying down.
To see examples of what your results may look like once your tummy tuck recovery is complete, please visit my before-and-after photo gallery.
If you would like to discuss your tummy tuck journey at my Northbrook, IL, plastic surgery practice, please get in touch by calling (847) 504-2333 or requesting a consultation online.