Mark Sisco, M.D.
501 Skokie Boulevard
Northbrook, IL 60062
Phone: (847) 504-2333
Monday: 8:30 a.m.–6 p.m.
Tuesday–Friday: 8:30 a.m.–5 p.m.

Mommy Makeover
The mommy makeover is a very popular option with women from Highland Park and the surrounding areas who want to reduce many of the negative physical effects left behind by pregnancy, childbirth, and breastfeeding. Typically, these concerns include a protruding, lax belly, often with stretch marks, and sagging, deflated breasts. Board-certified plastic surgeon Dr. Mark Sisco has extensive experience performing these combination procedures with quality care and exceptional results for his patients. He will completely tailor your mommy makeover to you, making your results as dramatic or subtle as you want.
How Much Does a Mommy Makeover Cost?
The cost of mommy makeover surgery in Chicago's North Shore area typically ranges from $15,250 to $22,500. The actual cost depends on several different factors, which include:
Fees charged by the anesthesiologist
Fees charged by the surgical facility
The technical significance of your procedure and the techniques Dr. Sisco uses
The expected duration of your procedure
The number and complexity of the procedures you combine
During your consultation, we provide you with a document that details the estimated cost of your mommy makeover surgery. We encourage you to take it home, look it over, consider your options, and make an informed decision.
Mommy Makeover

Before & After Photos
WARNING:
This feature contains nudity. Please click OK to confirm you are at least 18 years of age and are not offended by such material.
What Are My Mommy Makeover Options?
The term "mommy makeover" doesn't refer to a single specific surgery or technique. Instead, it's a general term that represents any combination of procedures that are performed to restore a woman's body after pregnancy. Although each mommy makeover is unique, they often include breast augmentation and tummy tuck performed in a single surgery. By combining procedures, patients can achieve a significant transformation with only a single recuperation period.
Breast Augmentation
Breast augmentation is often, but not always, an important component of a mommy makeover. Board-certified plastic surgeon Dr. Mark Sisco specializes in breast augmentation and is one of the most trusted surgeons in the area when it comes to breast enhancement.
Pregnancy and breastfeeding can affect the breasts in various ways. The size of the breasts usually increases during pregnancy and breastfeeding, and the areolas can become larger, too. However, once a woman stops breastfeeding, the size of the breasts can reduce significantly, leaving behind a "deflated" look. Breast augmentation replenishes breast volume, often beyond pre-pregnancy levels.
Choosing your breast implants is often one of the most enjoyable parts of planning your mommy makeover. Dr. Sisco offers today's most popular, FDA-approved options. During your initial consultation and subsequent pre-op visits, you work with Dr. Sisco to choose just the right pair—whether saline or silicone, round or shaped.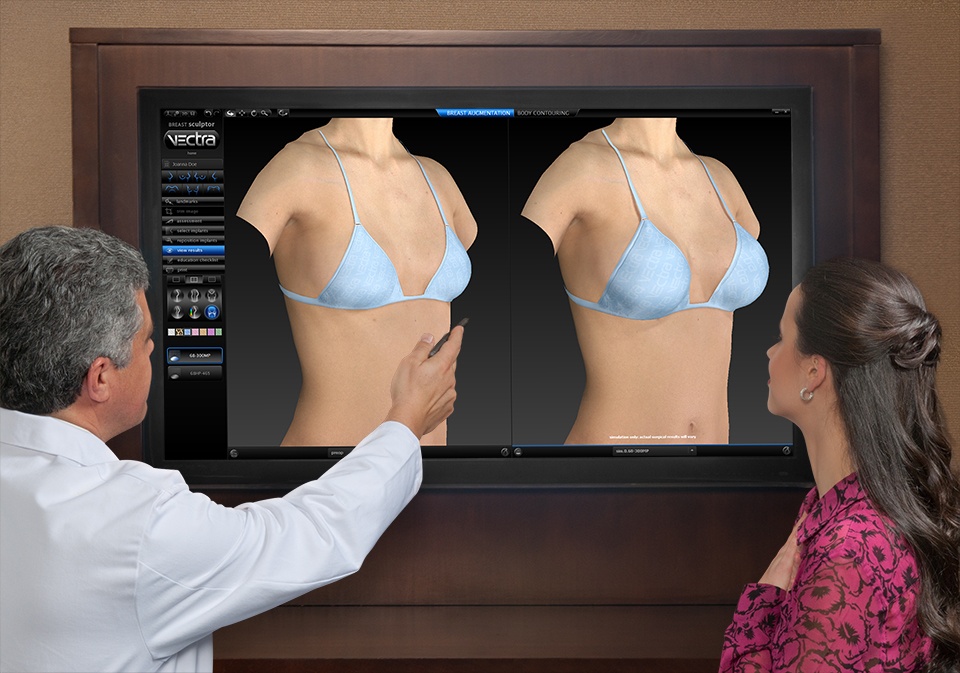 Dr. Sisco also offers VECTRA® 3-D imaging to help you plan your breast enhancement. VECTRA creates a life-like 3-D image of your body, and using the program's software, you can manipulate the image to virtually "try on" various surgical options. VECTRA can help ensure both you and Dr. Sisco are visualizing the same goal.
Tummy Tuck
Tummy tuck, or abdominoplasty surgery, is a cornerstone of a mommy makeover. After pregnancy, a woman's abdomen is often left with stretch marks and loose skin that's simply impossible to remedy with dieting and exercise. Additionally, a condition called diastasis recti, which typically occurs after multiple pregnancies, can cause the waist to expand and the belly to bulge. Many women with diastasis recti say the condition makes them appear as if they're still pregnant, even years after childbirth.
Surgical tummy tuck can remedy each of these concerns through a low, horizontal incision made just above the pubic area.
During surgery, Dr. Sisco tightens stretched or separated abdominal muscles using internal sutures. He also removes excess skin and fat to create a flat, smooth abdominal contour.
Dr. Sisco also offers abbreviated and extended variations on the traditional tummy tuck, to better suit the diverse needs of his patients.
Other Mommy Makeover Choices
At our Northbrook office, mommy makeover doesn't have to begin and end with breast augmentation and tummy tuck. Many patients choose to incorporate different procedures into their surgeries. While there are limits, the surgery can be adjusted based on your preferences. For example, some women who don't want additional breast volume may choose to undergo breast reduction or breast lift.
Liposuction can improve contours and reduce stubborn fat deposits in areas like the flanks, thighs, and abdomen, further enhancing results. BOTOX Cosmetic and dermal fillers can be added for those who want to take years off their appearance. It's OK if you're not sure where to begin. Dr. Sisco can help guide you through what's possible during your initial consultation.
Who's an Ideal Mommy Makeover Candidate?
Most mommy makeover patients are women who want to reshape or restore the appearance of their breasts, trim saggy and loose skin from their tummies, and remove stubborn areas of fat around their midsection. To be good candidates for the procedure, you should be:
At a healthy, stable weight
A non-smoker or willing to refrain from nicotine use for several weeks before and after the procedure
Realistic about your potential results
Free of significant health complications that make surgery inadvisable
Dr. Sisco will talk with you about your health and goals for the procedure to determine whether a mommy makeover is the best way to meet your needs.
Mommy Makeover Surgery Day
Because of its extensive nature, mommy makeover surgery is performed while you are completely asleep under general anesthesia. The duration of your surgery depends largely on which procedures you've decided to incorporate. To ensure safety, mommy makeover surgery does not exceed 6 hours in total. After your procedure, you'll need a trusted adult to drive you home and stay with you for the remainder of the day.
What Is the Recovery Like for a Mommy Makeover?
Typically, mommy makeover patients can expect to take about 2 to 3 weeks off from work, although this timeframe will vary with the specific procedures you undergo. During the first few weeks, it's important to stay close to home and give your body the time it needs to rest and heal. Do not attempt to drive until you've stopped taking prescription pain medicine.
How Long Do Mommy Makeover Results Last?
In the long term, the results of your mommy makeover can last indefinitely, especially if you don't have any more babies, do your best to maintain a steady weight, and practice healthy habits, like abstaining from smoking. Dr. Sisco provides you with plenty of information to prepare yourself for your recuperation as well as how to best maintain your results.
Mark Sisco, M.D.
Board-certified plastic surgeon Dr. Mark Sisco has trained at some of the most esteemed institutions in the country, and he brings the skills he attained there to his practice in Northbrook. From extensive reconstructive procedures to delicate, targeted liposuction, Dr. Sisco serves your needs from head to toe.
Meet Dr. Sisco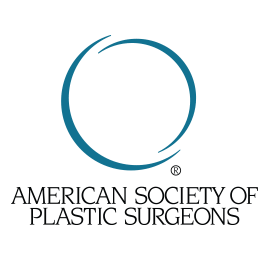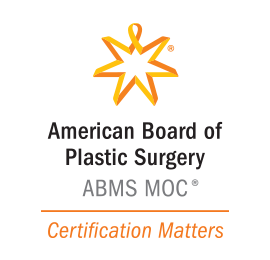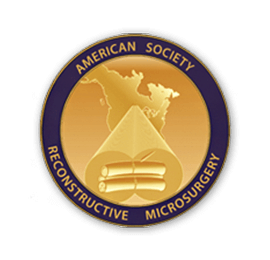 Meet Dr. Sisco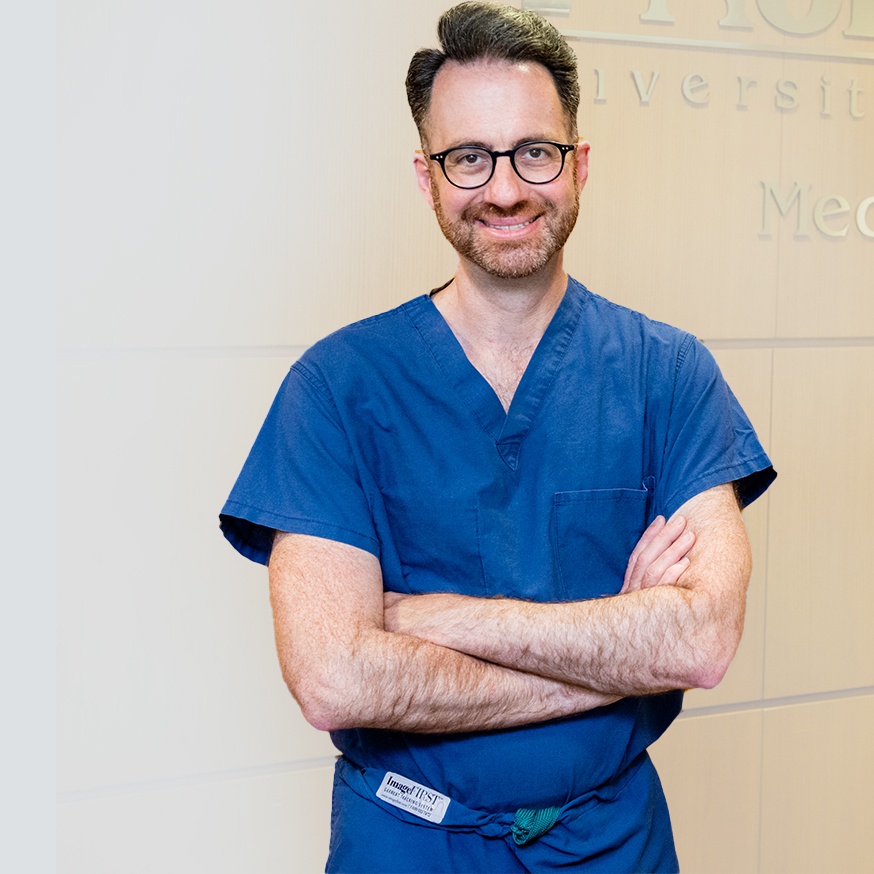 Common Mommy Makeover Questions
Tummy tuck or liposuction: Which is best for me?
It depends on whether your primary concern is related to skin or fat. Unwanted fat is best treated by liposuction. However, this approach won't do anything to reduce excess loose skin, and can actually make this concern worse. Only a tummy tuck can reduce skin and create a tighter contour.
I like the size of my breasts, but not the way they look. What can be done?
If you're satisfied with the size of your breasts but are unhappy with their elongated shape and nipples that point downward, a breast lift might be a good option. This approach doesn't significantly alter the size of the breasts, but it does lift them and make them "perky" again, restoring a youthful look.
Is a "mommy makeover" only for moms?
Not necessarily. "Mommy makeover" is just a term that denotes a combined aesthetic procedure that improves areas of the body commonly affected by pregnancy. You don't have to have had children to be interested in undergoing 2 or more procedures at the same time—you don't even have to be a woman. This is a great option for anyone who wants to improve several areas of their breasts or body without undergoing multiple surgeries.

Dr. Sisco and his staff can't wait to help you realize your beautiful results. Request your consultation online, or call us at (847) 504-2333 to set up your appointment. Located just north of Chicago, our office is minutes away from Arlington Heights, Glenview, Highland Park, and Glencoe.