Mark Sisco, M.D.
501 Skokie Boulevard
Northbrook, IL 60062
Phone: (847) 504-2333
Monday: 8:30 a.m.–6 p.m.
Tuesday–Friday: 8:30 a.m.–5 p.m.

Tummy Tuck Recovery: What To Expect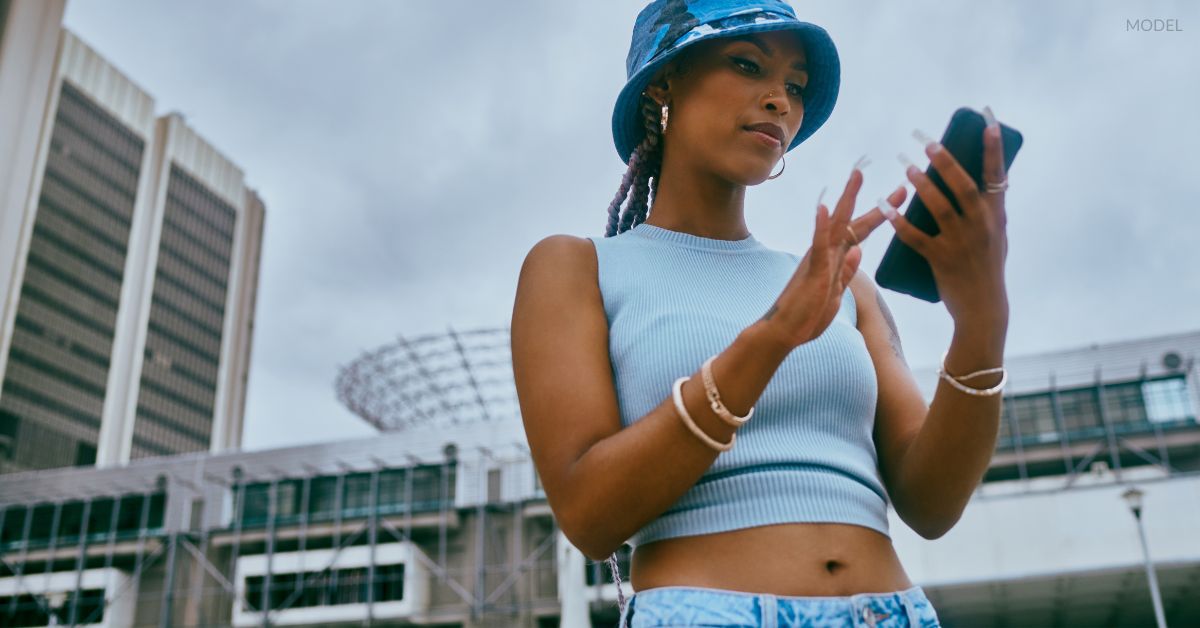 Many people who can't get rid of a "belly pooch" begin to consider tummy tuck surgery at some point. A tummy tuck tightens and firms the abdomen in ways that a healthy diet and exercise can't accomplish—especially after pregnancy or significant weight loss. If you're considering a tummy tuck, it's essential to empower yourself with information about the procedure. This includes having a realistic understanding of your recovery process and results.
With this in mind, we'll explore tummy tuck recovery and results in this blog post and explain what you can expect during each phase of your surgical journey. Ready to learn more?
Tummy Tuck Recovery & Healing
Recovery time after a tummy tuck varies depending on the type of surgery we perform and individual factors. A mini tummy tuck has a shorter recovery than a more extensive full or extended tummy tuck procedure. If your tummy tuck is part of a combined mommy makeover surgery, you may have a longer recovery window.
Here's a general overview of what to expect during tummy tuck healing and recovery:
Day After Surgery
Closely follow your postop protocol to manage pain. You will have temporary surgical drains in place to prevent seroma and minimize swelling. Prioritize rest and leave household and caregiving duties to your support team.
2 to 3 Days Post-Surgery
Swelling and bruising peak but will gradually subside. Tenderness around the incision sites is normal. You should remain slightly hunched, even during sleep, to avoid putting too much pressure on your sutures.
1 to 2 Weeks Post-Surgery
You can likely return to work and resume other non-strenuous activities by the end of the second week. You should still avoid heavy lifting and continue to sleep on your back with your upper body slightly elevated.
2 to 4 Weeks After Surgery
By now, you are feeling much better and can resume most normal daily activities. Just be careful not to overdo it so you don't jeopardize the healing process.
4 to 6 Weeks After Surgery
You can begin to show off your fabulous results! While swelling has greatly diminished, it can take up to 6 months to fully heal and see your final results. Your incisions will continue to fade over time, but they will be well-concealed by underwear or swimsuit bottoms, thanks to the meticulous work of your surgeon. At this point, you may start easing into more strenuous activities.
Your Tummy Tuck Results
Good news! You will notice immediate improvement in your abdominal contours following surgery, especially if you've had a significant amount of excess skin removed. Results will become more noticeable over the next few weeks, with final results visible after 3 to 6 months. The good news is you will be well-rewarded for your patience during the tummy tuck healing process. Tummy tuck results are profound and can last indefinitely, especially for men and women who maintain a healthy weight and lifestyle following their procedure.
Tummy Tuck Recovery Takeaway
A tummy tuck is a life-changing procedure that can significantly enhance your physique and boost your body image. Before undergoing your procedure, it's imperative to consult with an experienced, board-certified plastic surgeon with extensive tummy tuck experience. The right surgeon will empower and educate you about your procedure and recovery and provide guidance during each step of your surgical journey.
Are you ready to achieve your dream body? I encourage you to request a consultation online or call us at (847) 504-2333 to get started!