Mark Sisco, M.D.
501 Skokie Boulevard
Northbrook, IL 60062
Phone: (847) 504-2333
Monday: 8:30 a.m.–6 p.m.
Tuesday–Friday: 8:30 a.m.–5 p.m.

Implant Reconstruction after Nipple-Sparing Mastectomy Case
*Keep in mind that each patient is unique and your results may vary.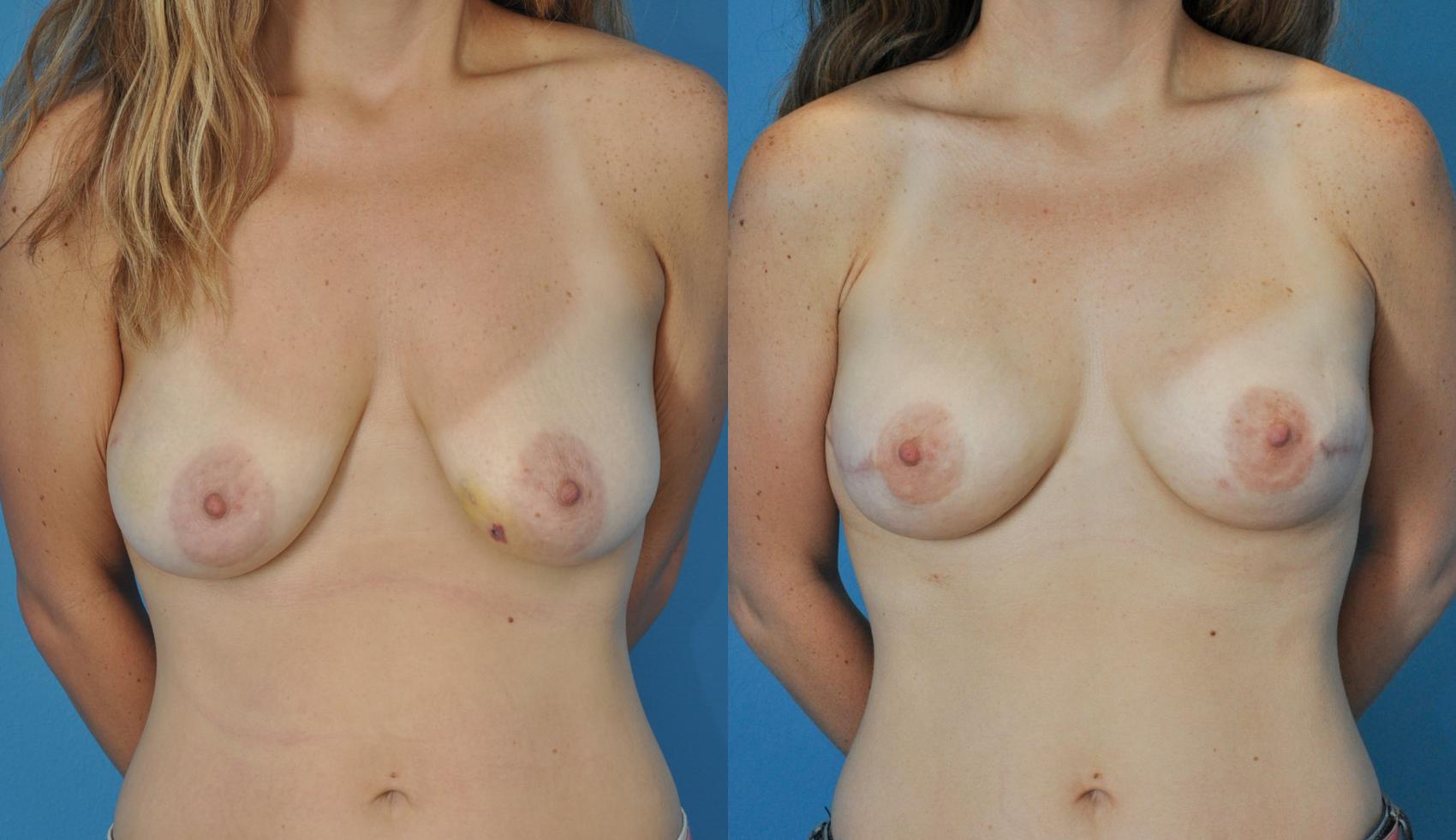 Before & After
This woman in her thirties developed a breast cancer and elected to undergo double nipple sparing mastectomy. Dr. Sisco performed direct-to-implant, one stage breast reconstruction using teardrop anatomic 370 cc implants. The patient had excess skin on the outside of her breasts so the mastectomies were performed though incisions in this area. Dr. Sisco was thus able to tighten the skin on the outside of the breasts in order to lift them during the reconstruction.
Procedures Performed
About This Patient
View All Patient Photos