Mark Sisco, M.D.
501 Skokie Boulevard
Northbrook, IL 60062
Phone: (847) 504-2333
Monday: 8:30 a.m.–6 p.m.
Tuesday–Friday: 8:30 a.m.–5 p.m.

Breast Reconstruction with Implants Case
*Keep in mind that each patient is unique and your results may vary.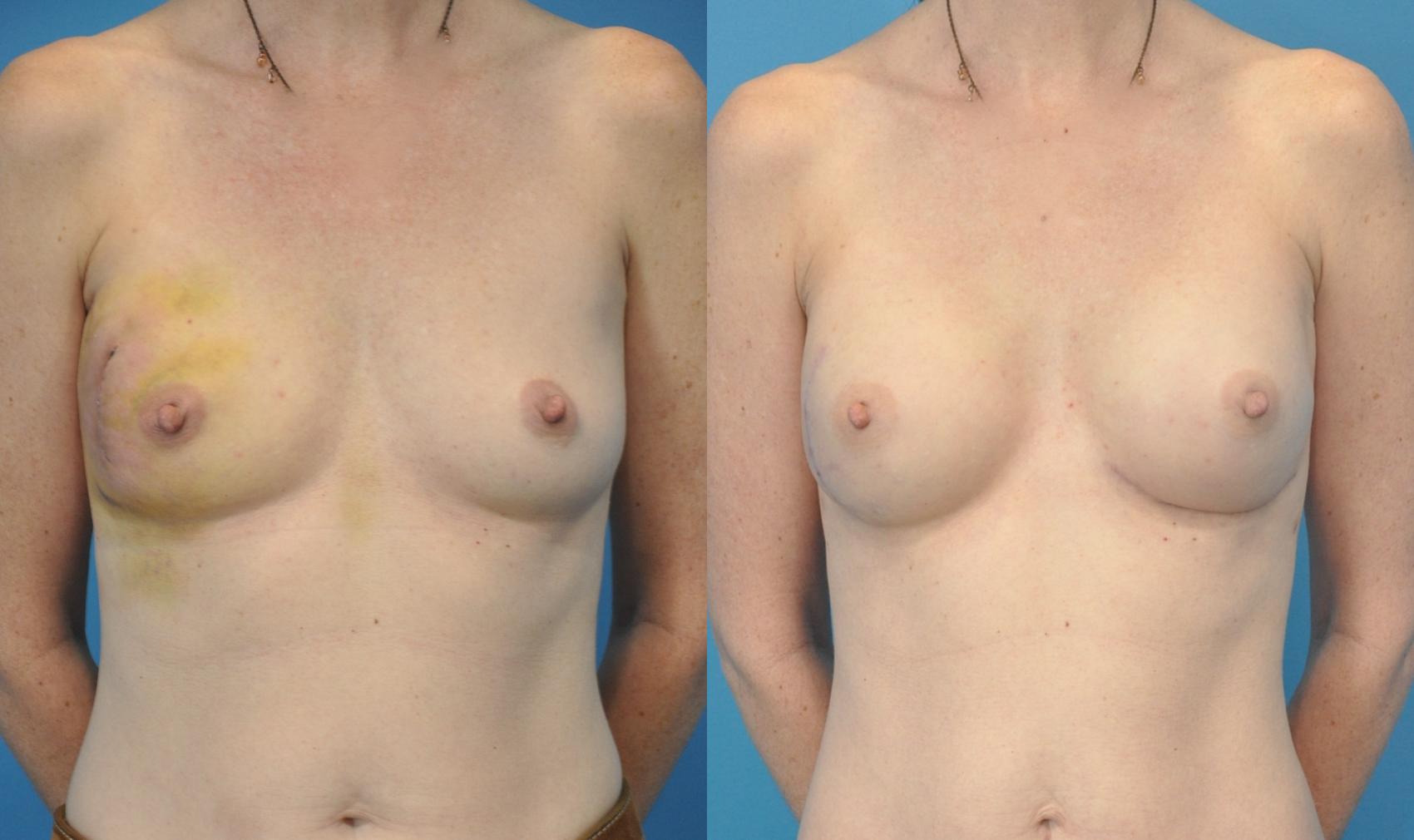 Before & After
This woman in her forties developed a right breast cancer. She underwent a lumpectomy twice but had positive margins. She saw Dr. Sisco after she was told she needed a mastectomy. She underwent a double nipple sparing mastectomy. Since she wanted to be larger, Dr. Sisco performed her breast reconstruction with tissue expanders, which were replaced with smooth round silicone gel implants (375 cc) several months later. On the right, her mastectomy was performed through her pre-existing lumpectomy scar.
Procedures Performed
About This Patient
View All Patient Photos