Mark Sisco, M.D.
501 Skokie Boulevard
Northbrook, IL 60062
Phone: (847) 504-2333
Monday: 8:30 a.m.–6 p.m.
Tuesday–Friday: 8:30 a.m.–5 p.m.

Symmetry Procedure after Lumpectomy Case
*Keep in mind that each patient is unique and your results may vary.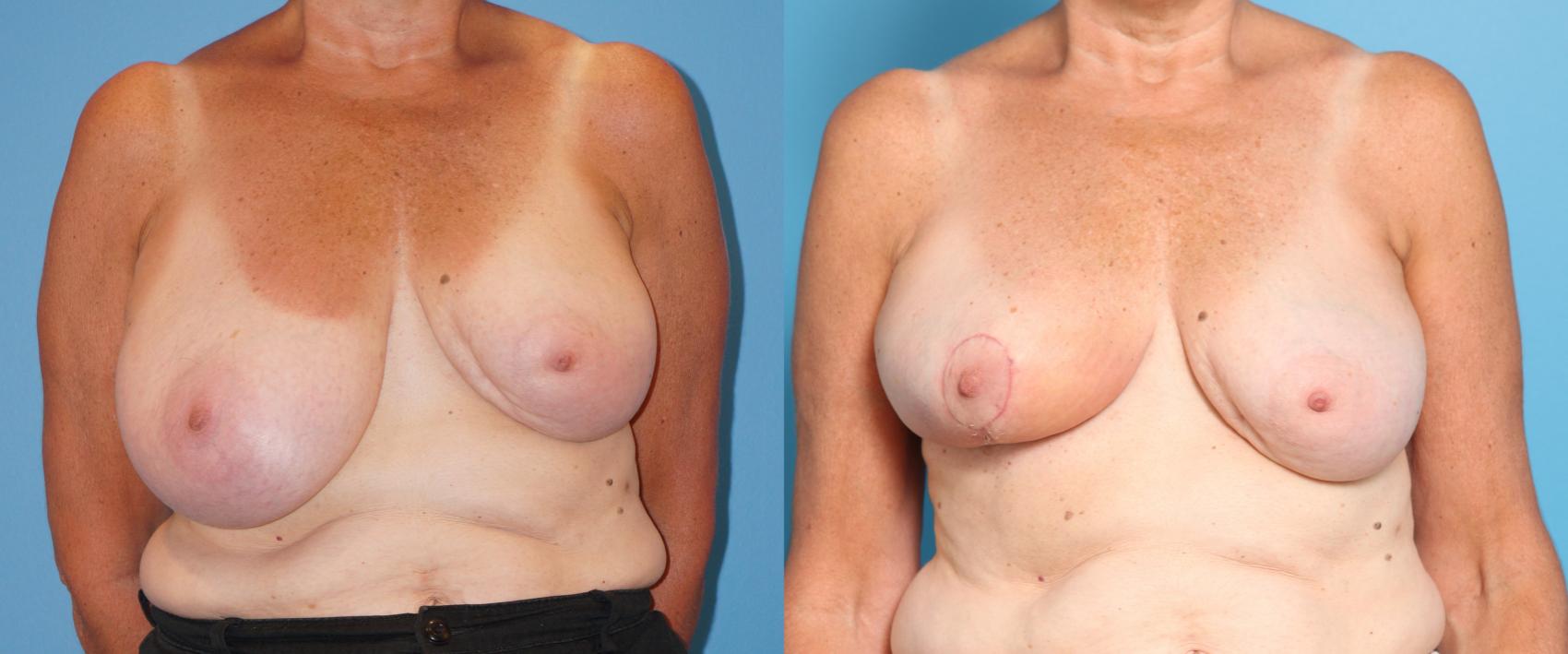 Before & After
This woman suffered from extreme asymmetry after a lumpectomy and radiation shrank her left breast. She could not find bras or clothes that fit. She did not want any surgery on her left breast, so Dr. Sisco performed breast reconstruction to reduce the size of her right breast to make things more symmetrical.
Procedures Performed
View All Patient Photos
Back to Top